Got the new Cooltech oil cooler installed yesterday.
Disconnected the battery as suggested, removed the radiator cover, the air box and then put the car up on four jack stands. Drained the oil and removed the filter. The directions which were somewhat vague, said to remove the front bumper but after looking things over, I decided to just remove the front upper grille and I could squeeze the heat exchanger in. It did work but it made bolting the radiator hold down screws a bit more difficult but not impossible. 
I loosely mounted the brackets to the heat exchanger and after putting lithium grease on the seals, I installed the AN10 to Metric fittings: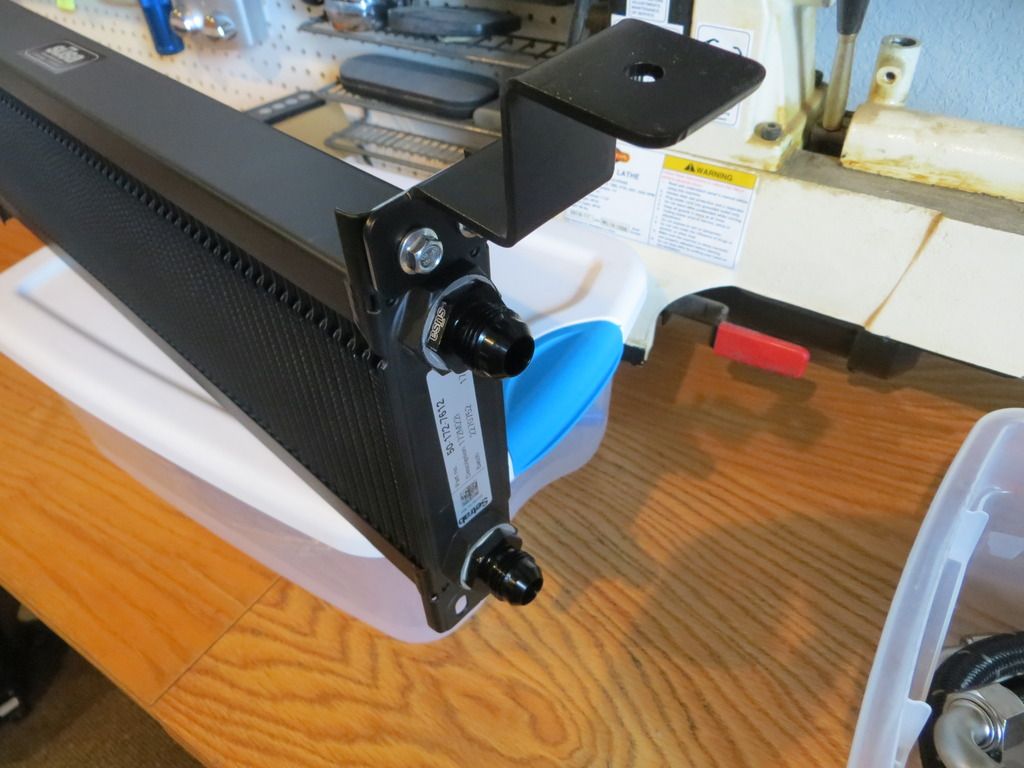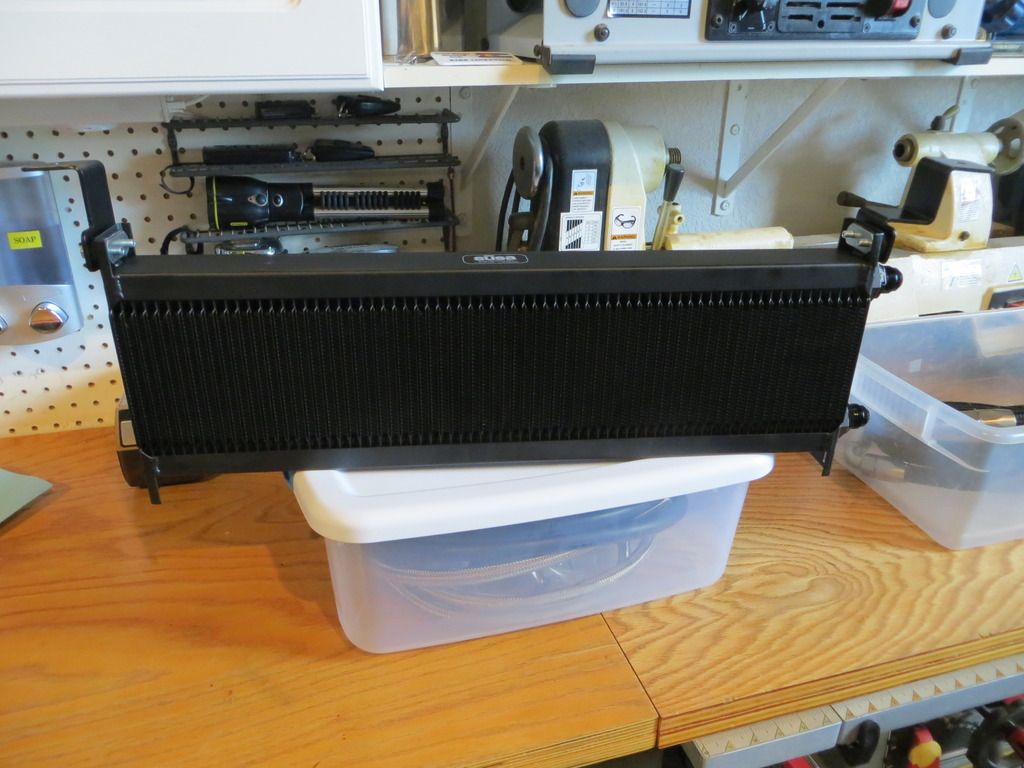 I did the same to the fittings on the sandwich plate, taking care not to over tighten them: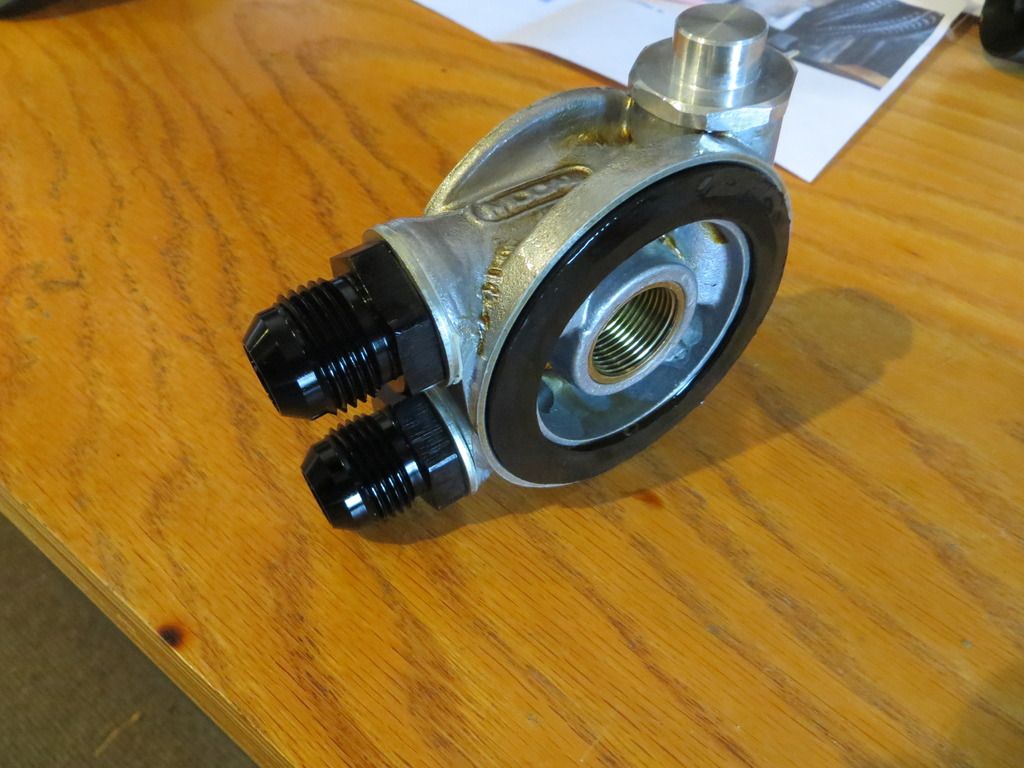 I oiled up the seal and bolted on the sandwich plate loosely, figuring I would have to have some wiggle room for the hoses. I greases up the fitting for the hoses and mounted them to the heat exchanger and ran the hoses down between the radiator and condenser. You'll have to figure the best way to snake the hoses but I was careful not to put them near any sharp edges and where there might be heat concerns.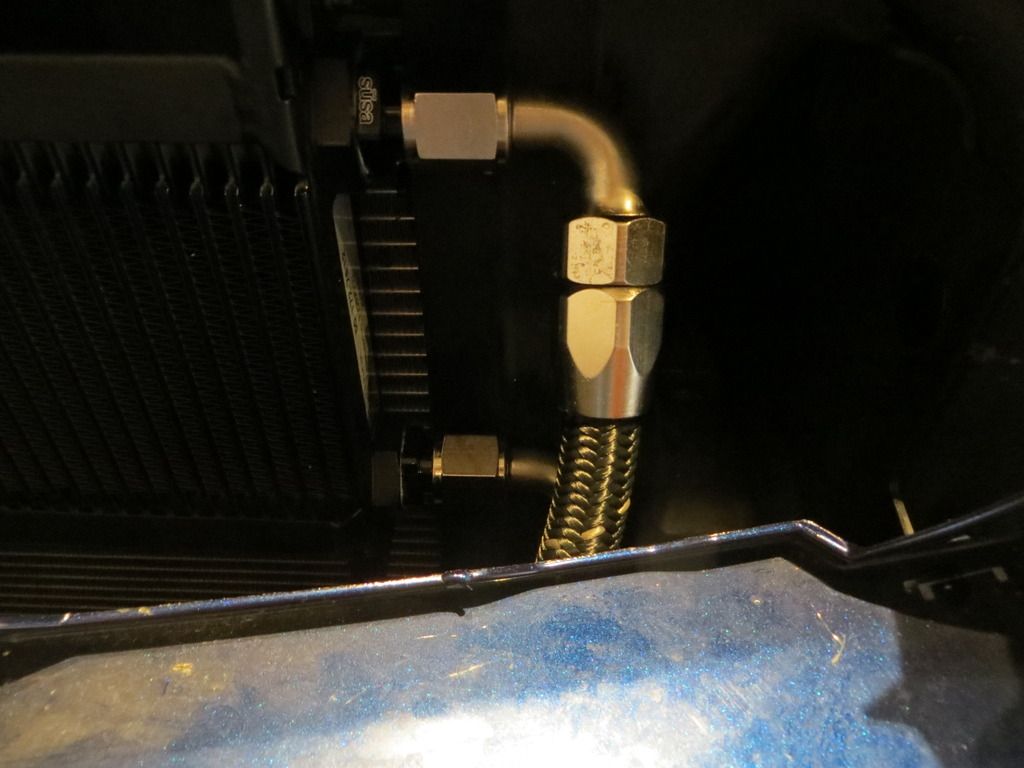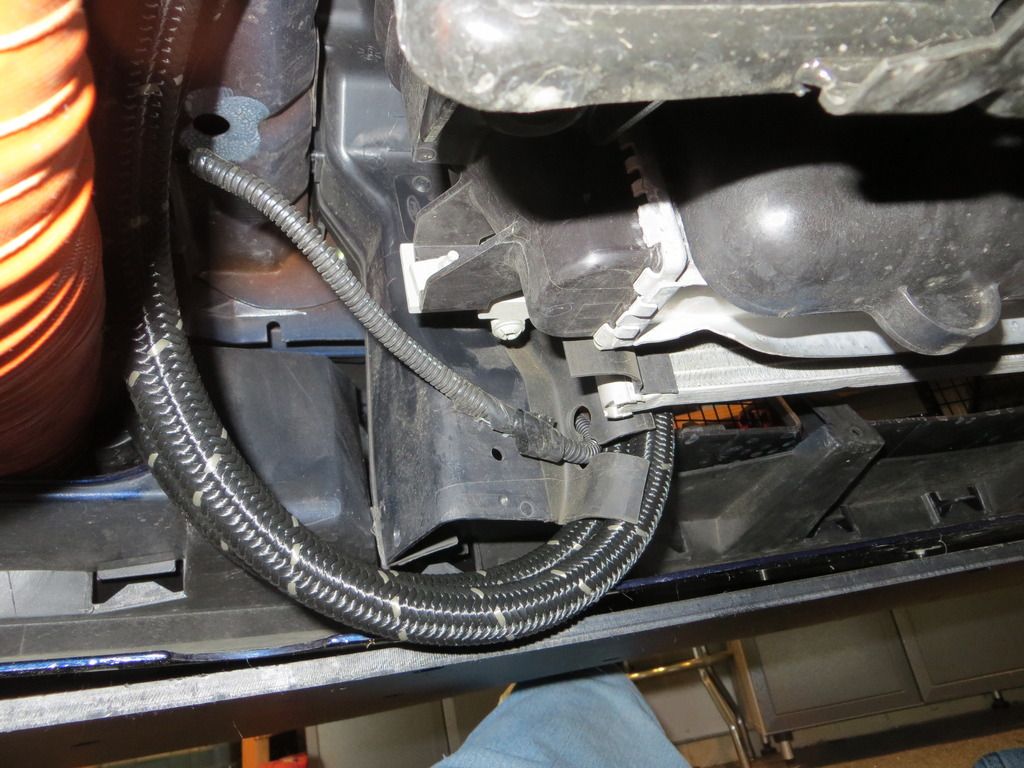 After figuring out the routing of the hoses, I tightened up the sandwich plate, and all the fittings. I threw a new oil filter back on, added 9-1/2 quarts of oil as the cooler requires an extra quart of oil. Checked for leaks, ran the car for about fifteen minutes and checked again for leaks. None. SWEET!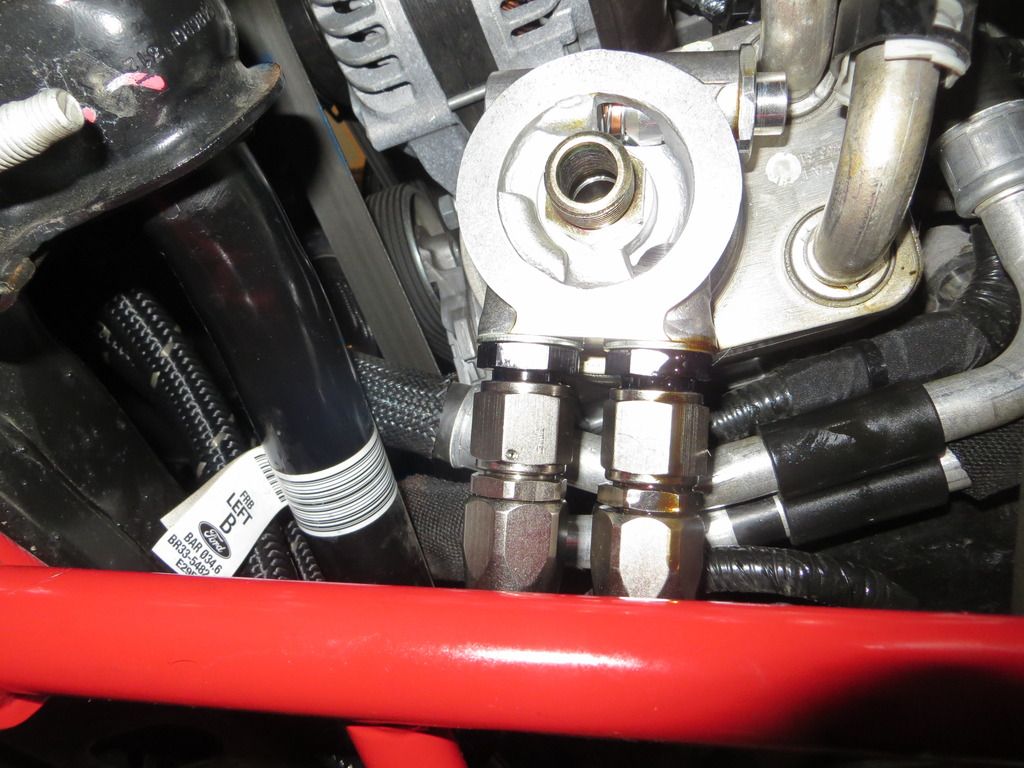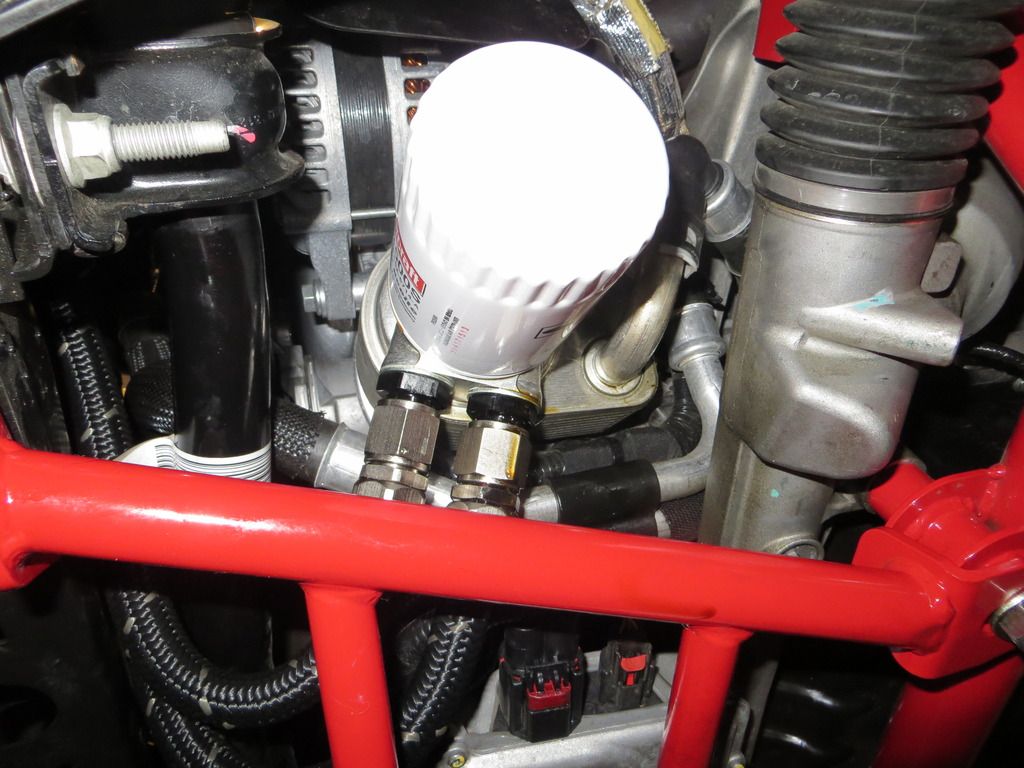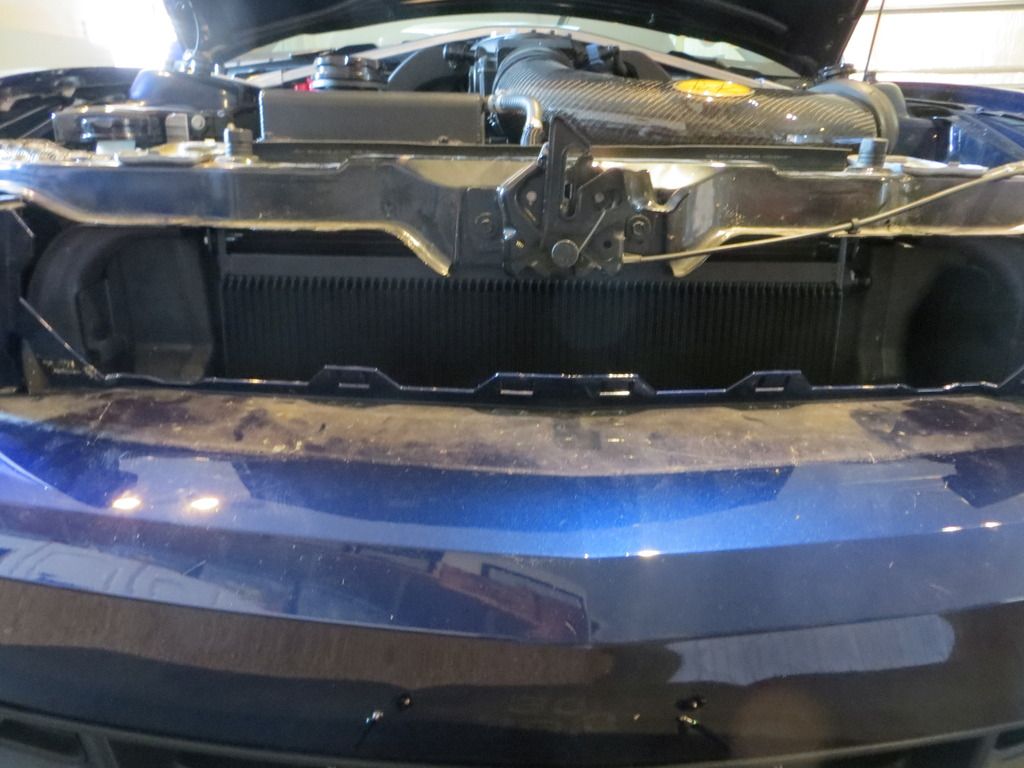 All told it took me about four hours and amazingly enough only one cuss tirade. And although I know you can save several hundred dollars putting your own kit together, having the hoses and mounting plates ready to go was worth paying for in my case. Just never seem to have the tyme anymore.